In this style of Miku, her aqua dyed hair is worn in it's usual hairstyle, twin tails, fastened with black and red ribbon, but two strands of hair are worn out of the twin tails, to match the royalty look, which is a look that is sort of identical to the one I found off the internet.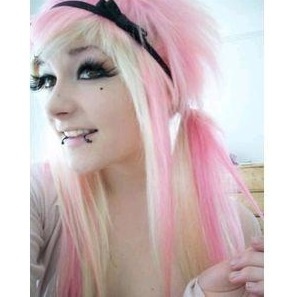 For clothing, she wears a flawless, Snow White dress, threaded with innocent black ribbon, in the center of her dress to pinch it and make a sweetheart♥ Top. Her dress has puffed up sleeves, like a princess would wear. Her dress is to be short, with mysterious black lingerie, black knee socks with lovely lace, and Velvet Red Cupcake Kitten Heels.
Ad blocker interference detected!
Wikia is a free-to-use site that makes money from advertising. We have a modified experience for viewers using ad blockers

Wikia is not accessible if you've made further modifications. Remove the custom ad blocker rule(s) and the page will load as expected.