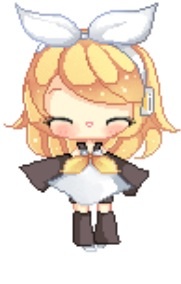 Rin has short blonde that she wears regularly. As an accessory, she wears a white thick hobo headband with attached head phones. She has bright blue eyes as well.

Rin wears an outfit with a sailor theme, she wears a white sleeveless shirt with black V lining and a honeybee yellow sailor tie with detached sleeves. Along with that, she also wears black shorts with yellow zig zag keychain. And for her shoes, she wears black stuffy boots.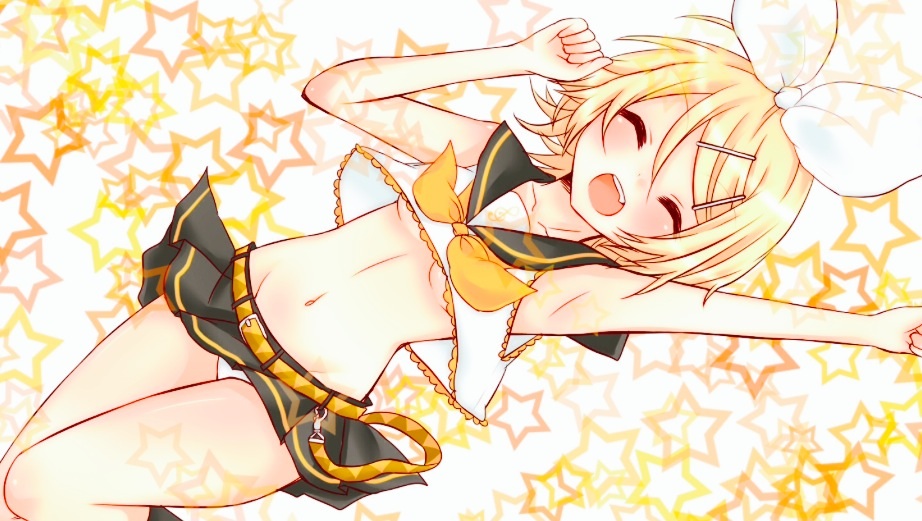 Ad blocker interference detected!
Wikia is a free-to-use site that makes money from advertising. We have a modified experience for viewers using ad blockers

Wikia is not accessible if you've made further modifications. Remove the custom ad blocker rule(s) and the page will load as expected.