Her shirt is dark lavender with thread sealing on the side that has a zipper and rock patterns. Across her arm in rainbow letters, it says " PANDA HERO " in bubble letters. She has two stitches on her wrist and a cuff that matches her shirt. And neon purple fingerless gloves. Her nails are painted black, to match pandas. She wears very short neon purple shorts. She also wears purple and black striped knee socks and blue, yellow, and red knee boots.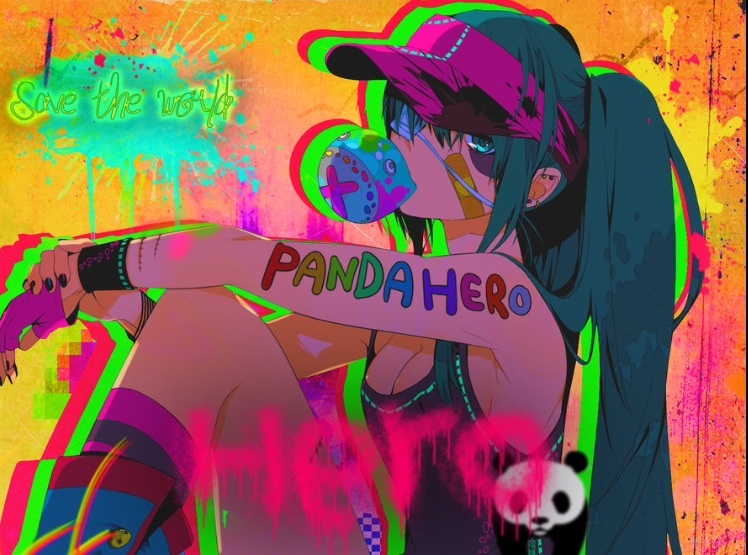 She wears her hair in a pony tail and a pink paint splatter cap For her face she has a black eye including a bandaid And a Cyan blue eye patch with many piercings and studs around her ear
Ad blocker interference detected!
Wikia is a free-to-use site that makes money from advertising. We have a modified experience for viewers using ad blockers

Wikia is not accessible if you've made further modifications. Remove the custom ad blocker rule(s) and the page will load as expected.