Miku wears her hair in her signature twin tail look, with her bright blue eyes.
Miku wears a black necklace with a purple glitter foghorn linked on it. She wears a yellow and white jacket with a puffed up collar she wears an aqua sports bra with the number "39" on it with a pink heart. For accesories, she wears black and pink bracelets. She wears aqua sports daisy♥Dukes with pink and black on it. She wears a yellow polka dot bandaid on her knee with some pink sneakers with yellow laces.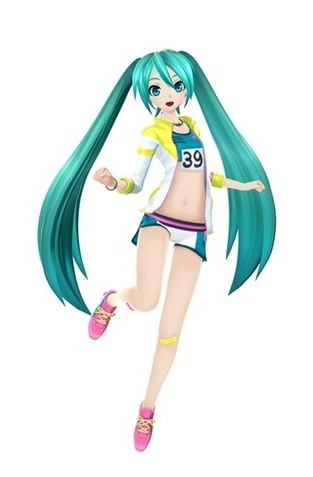 Ad blocker interference detected!
Wikia is a free-to-use site that makes money from advertising. We have a modified experience for viewers using ad blockers

Wikia is not accessible if you've made further modifications. Remove the custom ad blocker rule(s) and the page will load as expected.