Miku wears an Egyptian theme in Holy Goddess. Her hair in two braided pigtails with two cat like ears formed on her head. She wears a golden glitter halo with white cloths on the side, and golden pyramid earrings. She wears a furry turtleneck scarf. She wears a white cloth with a gold bangle to hold in place and a golden belt with a long white maxi skirt with no shoes. Her nails are painted gold and aqua.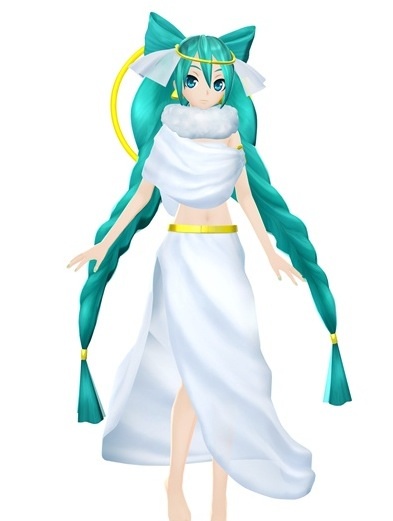 Ad blocker interference detected!
Wikia is a free-to-use site that makes money from advertising. We have a modified experience for viewers using ad blockers

Wikia is not accessible if you've made further modifications. Remove the custom ad blocker rule(s) and the page will load as expected.