In this style of Gumi, she wears a black cap across her head, like side swagger, or whatever. Her goggles are died brown and gold that she fastens on her cap. She painted black circles under her eyes to represent panda eyes. She wears a black cuff bracelet. Across her arm is a a tattoo that spells "PANDA HERO" in bright, neon bubble letters in pink and green, like Miku.
She wears a black sleeveless top with purple lining. She also wears a Brown belt with cut high waisted jeans. She wears black knee socks and brown sneaker boots.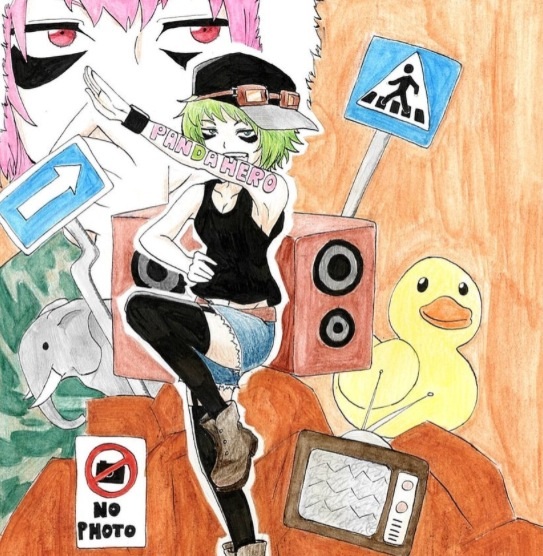 Ad blocker interference detected!
Wikia is a free-to-use site that makes money from advertising. We have a modified experience for viewers using ad blockers

Wikia is not accessible if you've made further modifications. Remove the custom ad blocker rule(s) and the page will load as expected.