Black Rock shooter in my opinion, reminds me as a metal rock Miku. She has long black hair that she wears in twin tails, she has navy blue eyes, but one eye seems to fade away from her FACE.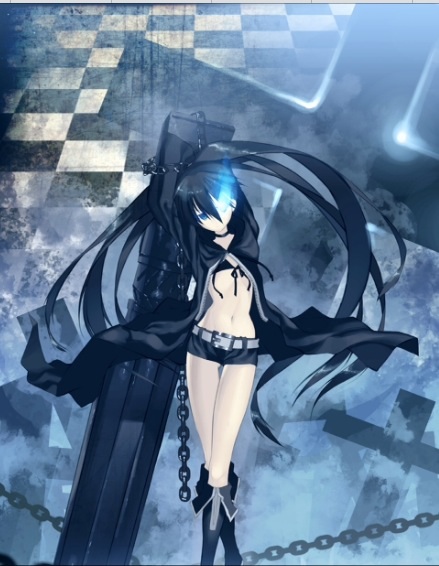 She wears a black bikini top under her black jersey with white zippers, which she decides to zip up at the top only,and on the right of her jacket is a white star. She wears black daisy♥dukes with a metallic silver belt. She wears boots that fold over also.
Ad blocker interference detected!
Wikia is a free-to-use site that makes money from advertising. We have a modified experience for viewers using ad blockers

Wikia is not accessible if you've made further modifications. Remove the custom ad blocker rule(s) and the page will load as expected.